If you are in need of a reliable power source when otherwise there is none available, a portable inverter may be for you. Portable invertersare designed to take care of equipment that is more sensitive with ease. Honda and Yamaha have two very similar portable inverters on the market today, with a few key differences you should know about before purchase. Let's take a look at both, and see which one would be the best fit for you!
Honda EU3000iS Portable Inverter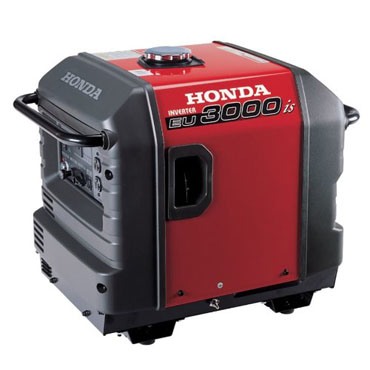 The Honda EU3000iS portable inverter is suitable for a wide range of tasks, and is lightweight at 131 pounds. This product is fuel efficient, using only 3.4 gallons of fuel to run easily for up to 20 hours. The Honda EU3000iS can run easily with most 13,500 BTU RV AC units. This means that this product can work easily with many household appliances, including devices such as refrigerators and microwaves.
This inverter is designed to be very quiet, so that you can easily bring it along on camping trips without disturbing neighboring campers or wildlife. This product also handles sensitive equipment, such as computers, with ease. By delivering clean power, this product is designed to be as reliable as a home outlet.
The Honda EU3000iS automatically shuts off when it senses that oil is low, to preserve the functionality of the device. For easy portability, this product comes with a folding handle. Wheels and a compact design make transport simple with this product as well.
This product is designed for easy startup, with the engine switch controlling the choke, fuel valve, and ignition system. The off switch closes the fuel valve and stops the engine quickly, for convenience and safety in the event of an emergency.
More features of the Honda EU3000iS Portable Inverter
49 to 58 dB(A) operating sound
3.4 gallons deliver up to 20 hours of use
3,000 Watts
Yamaha EF3000iSE Portable Inverter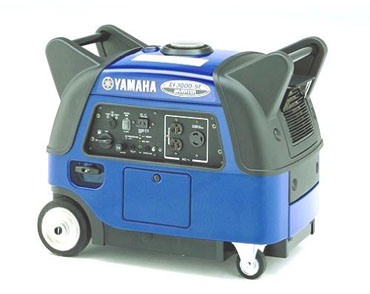 The Yamaha EF3000iSE portable inverter has many of the same features as the previous product. This product weighs 147 pounds, and can run for up to 20.5 hours continuously on a single tank of gas. The Yamaha EF3000iSE also comes with a pulse width modulation system.
This portable inverter comes with a sound reduction system, which is accomplished by sound absorbing material placed throughout the inverter to reduce noise. To help with this reduction, the Yamaha EF3000iSE also has a molded fan and muffler to help further reduce noise from the inverter.
The Yamaha EF3000iSE comes with Smart Throttle Load Sensing, which means that the engine speed automatically adjusts according to the demands of the task. This saves on fuel, and reduces overall noise during smaller tasks. The Yamaha EF3000iSE also comes with an electric starter that helps you get working fast and easy.
Like the previous product, the Yamaha EF3000iSE also comes with automatic shutdown when oil is running low, to protect the motor from damage. This means that the product cannot be restarted until more oil is added. This product also features a centralized control panel, which helps you to easily control the Yamaha EF3000iSE.
More features of the Yamaha EF3000iSEPortable Inverter
Up to 20.5 hours of use
3,000 Watts
Recommendation
A portable inverter is an excellent backup power option for power outages, camping trips, or as a portable power supply for various tasks. If you need a product that can deliver easy, wheeled transportation, with a lighter weight, super quiet runtime, and easy startup, then the Honda EU3000iS may be the best choice for your specific needs. Alternatively, if you need a product that comes with a molded fan and muffler for sound reduction, as well as a Smart Throttle Load Sensor, slightly heavier weight, and a centralized control panel, the Yamaha EF3000iSE may be the better option for you.
Both of these products deliver an automatic shut off when low oil is detected, to protect the device from any accidental damages, as well as a long runtime with a single tank of gas. All of these features combined make either product an excellent choice if you are in need of a portable inverter for backup power.