When many consider sewing machines, Singer is a top name that springs to mind. Typically, tailors seek portability when choosing their new machines, and Singer does not disappoint with the 3337 and 3342 sewing machine models. We'll compare these two models based on stitch offerings, versatility, and experience level needed to operate them before offering a recommendation.
Singer 3337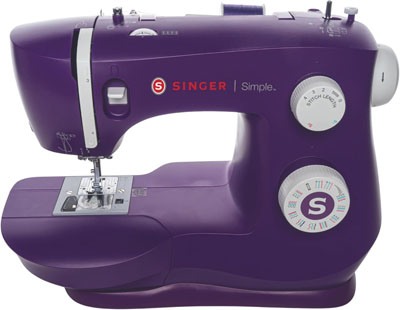 The Singer 3337 sewing machine is an excellent choice for those looking for a portable machine. It's lightweight, small, and can fit nearly anywhere. It is ideal for those looking for a minimalist piece of machinery to add to their collection. Despite being lightweight and portable, it is constructed with a heavy-duty metal frame, ensuring its durability.
One thing that routinely frustrates tailors is threading the needle. The Singer 3337 takes this frustration and makes it a thing of the past with its automatic needle threader. Instead of wasting time preparing to sew your project, you'll be well on your way faster than ever.
Another easy-to-use feature is the drop-in bobbin. You can easily adjust it, and with its transparency, you'll never have a problem knowing when your thread is about to run out.
The Singer 3337 features 29 built-in stitches. On top of that, these stitches can be used in 108 different applications. You'll have nearly no limits to the variety of projects you can complete. The machine features an easy-to-use stitch selector on the side. In addition, you can adjust the stitch lengths, making this a truly versatile sewing machine.
Buttonholes are no longer a problem. The Singer 3337 features a one-step buttonhole, making the process smooth and simple.
The sewing machine comes with five different feet, each with a different purpose and easy to use. These include an all-purpose foot, buttonhole foot, and sew easy foot.
A lot of machines fall short in the lighting department—not the Singer 3337. It comes with a built-in LED light to illuminate the sewing area. You won't have to worry about slip-ups because you cannot see what you're doing.
It also has a free arm that makes sewing various clothing pieces straightforward. You can stitch sleeves and pants hems with no problem.
The downside to this sewing machine is that it can occasionally be very loud. Additionally, it requires manual thread cutting, which can be an inconvenience.
Singer 3342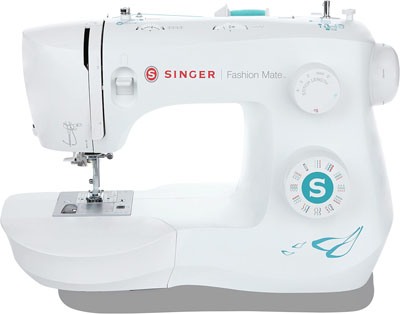 The Singer 3342 is a versatile sewing machine that offers you the ability to work on various project types ranging from simple mending to home décor. It's also easy to operate with no complicated controls.
This machine is a step above the Singer 3337 in several ways, including its 32 built-in stitch options with 110 stitch applications. The two machines also boast several similarities, including a one-step buttonhole application, built-in needle threader, and drop-in bobbin.
As with the Singer 3337, the Singer 3342 also has five variable presser feet. You can alternate which one you use based on the application you need. With its high level of versatility, you'll have no trouble completing projects of all types.
The Singer 3342 features a medium-level stitch speed of 750 stitches per minute, allowing you more control over each stitch. This is ideal for those delicate projects you have in mind. However, it also presents a downside, as it will not be the best solution for thicker materials that need to be handled at a faster pace.
Additionally, this model may fall short if you're looking for more advanced stitch applications. With 32 built-in stitches, it offers a variety of choices, but they may not be enough for an advanced tailor.
Our Recommendation
The Singer 3337 and 3342 are excellent portable, lightweight sewing machines built with a durable construction. With somewhat comparable built-in stitch and stitch application offerings, they're both suitable for a variety of applications. However, the Singer 3337 is known for being a slightly louder operator, which can be a distraction during use.
Neither machine is recommended for advanced users due to the lack of advanced applications. While both are excellent choices for beginning users, we recommend the Singer 3342 because of its slightly more advanced options over the Singer 3337.
Click here to purchase SINGER 3337 on Amazon.com
Click here to purchase SINGER 3342 on Amazon.com